Most people use the word vagina to describe the visible, external parts of the female genitalia, but this area is actually called the vulva. Most people are not comfortable with the word vulva because it itn't a word that we commonly use. The vulva is the external female genitalia that includes the clitoris, clitoral hood, the inner and outer vaginal lips called the labia majora and minora, the urethra (the hole you pee out of), and the vaginal opening. The vagina itself is actually the muscular tube that leads to the uterus.
So let's talk about the vulva! There is no such thing as a "normal" vulva. Women often ask me, "Is my vulva normal? Should my labia look like that?". The reason so many women wonder and ask these questions is because we have not been properly educated about our bodies! We haven't been given accurate information and it most likely wasn't discussed in sex-ed. Keep in mind that vulvas look as different as anything else on our bodies. Everyone's vulva looks different and there is great variation from woman to woman. Women also see pictures of the vulva from medical drawings or porn where the vulva is manicured, bleached, and symmetrical.  In the absence of pain, rash, persistent itching, sores, bumps, and infections, all vulvas are normal.  
The inner labia as well as the outer labia may vary in size, and one side may be bigger or longer than the other.  The difference may be small or several centimeters so that they peek out and are asymmetrical.  These variations are all part of the natural variety in vulvar anatomy.  It's also normal for labia to change as we age and after vaginal childbirth.  As we get older, women make less estrogen which means the skin becomes thinner and dryer.  There may be less hair and may go white.
Knowing your anatomy can be helpful in understanding and appreciating your body. Remember that vulvas are not one in the same, we are all special and unique...that includes the female genitalia!
With love, 
Dr. Jodie Horton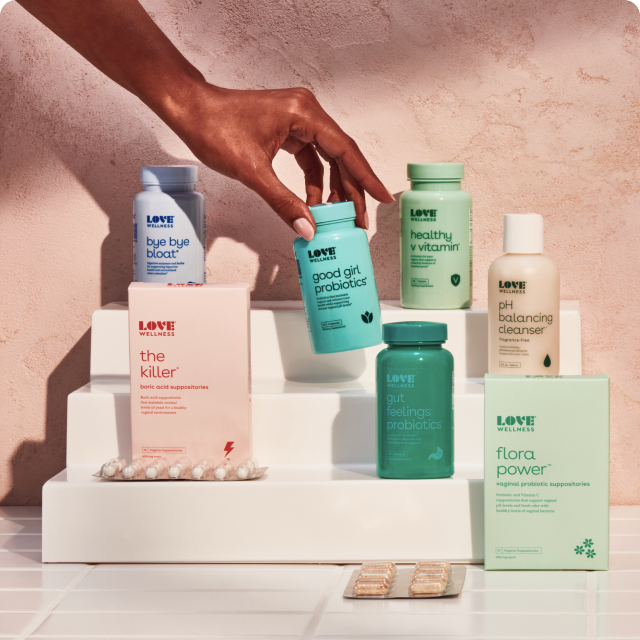 Build your customized routine in 30 seconds
Discover which of our clean, doctor-developed products will help you eat, sleep, feel, and live better.
TAKE THE QUIZ