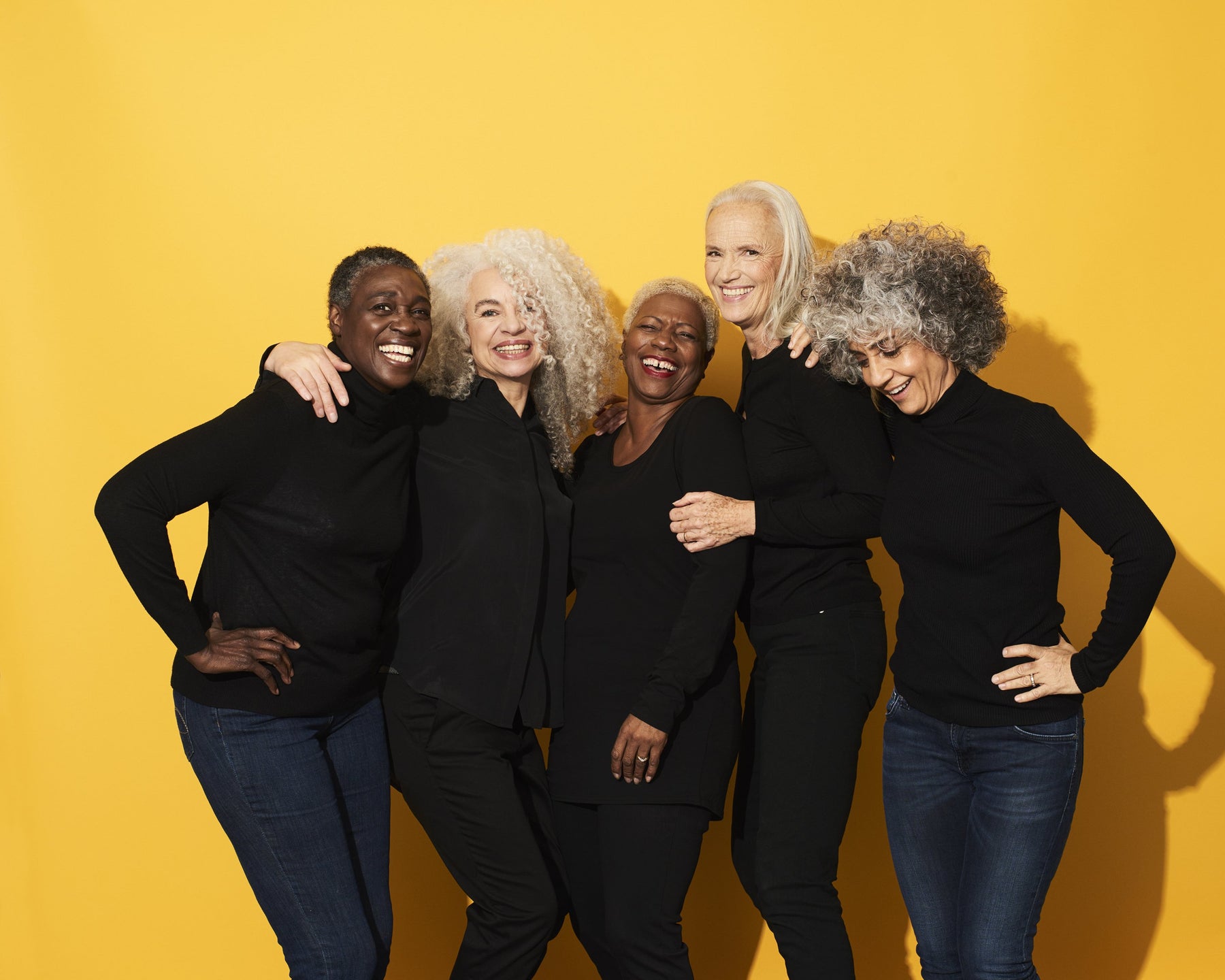 A Menopause Multivitamin That Actually Helps With Hot Flashes
Menopause, ladies, is a (sweaty and sometimes moody) fact of life. Before, during, *and* after menopause, in fact, women experience common, normal symptoms including hot flashes, night sweats, mood swings, and vaginal dryness. The culprit? Fluctuating hormones due to lower estrogen levels.  
It's no wonder then, that as the big M rolls around, many women turn to diet, exercise, new mental health practices, and multivitamins and supplements in order to soothe these symptoms. 
Enter: Whole Love™, our brand-spankin' new multivitamin for women 50+ and the only multivitamin that addresses the common, normal symptoms of menopause and maintains healthy bone density. No, seriously. Board certified OB/GYN and our Chief Wellness Advisor, Dr. Jodie Horton, explains how. 
"Whole Love™ is for women who are transitioning or are already menopausal. It has essential vitamins and minerals that help balance hormonal shifts that cause hot flashes, mood swings, night sweats, and vaginal dryness," Dr. Jodie says, "It also includes herbal supplements like Chaste Berry, Black Cohosh, and Ginseng that stabilizes hormones, supports emotional wellbeing, and improves sex drive."
Yep, you heard right. Herbs. In addition to the 25+ essential vitamins and minerals in Whole Love™, these special nutraceuticals help relieve six common, normal symptoms of menopause—something that no other multivitamin for women 50+ does. 
"The first ingredient that really makes this multivitamin unique is Milk Basic Protein, which not only prevents bone loss, but stimulates bone formation in menopausal women," says Dr. Jodie. Several human studies have shown that MBP helps maintain healthy bone density with 40mg daily, and is clinically shown to support markers of bone health during and after menopause.
Then we have Asian Gingseng Root, a clean herb that has been clinically shown to reduce feelings of mental fatigue, Chaste Berry Tree, which helps support a healthy hormonal balance, and—drumroll please—Black Cohosh. This key nutraceutical is a powerhouse of relief when it comes to six common, normal symptoms of menopause, including hot flashes, night sweats, menopause-related nervousness, moodiness, sleeplessness, and vaginal dryness.
Why add these nutraceuticals to a multivitamin? Dr. Jodie explains that the combination included in Whole Love™, "may also help reduce the risk of common health conditions associated with menopause like osteoporosis, heart disease, cancer, and memory loss." 
"Menopause is an inevitable part of aging," says Dr. Jodie, "but Whole Love™ is here to support you through this major transition."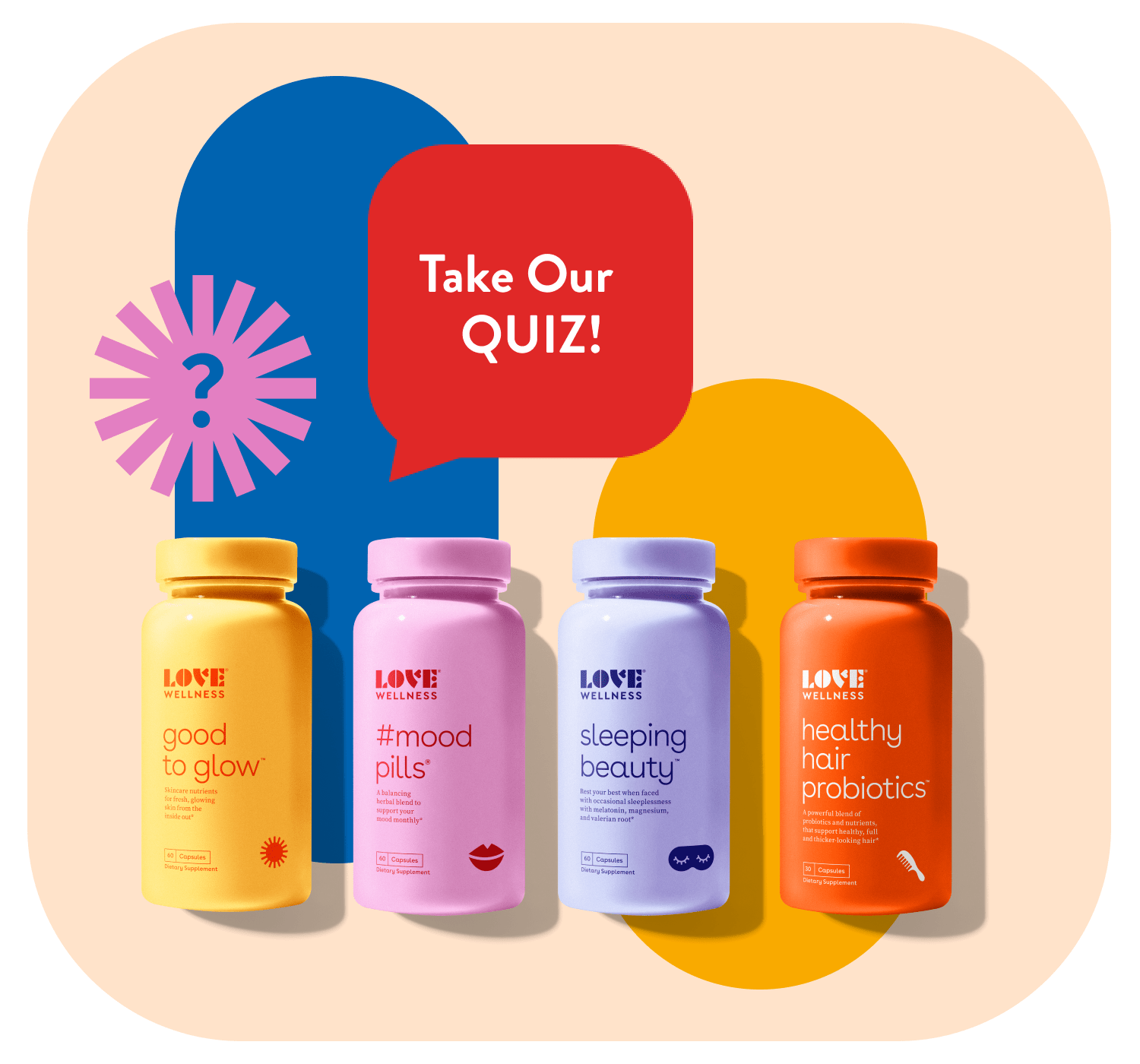 Build Your Customized Routine in 30 Seconds
Discover which of our clean, doctor-developed products will help you eat, sleep, feel, and live better.
TAKE THE QUIZ
Shop Our Founder's Favorites Wellness Products
Shop All