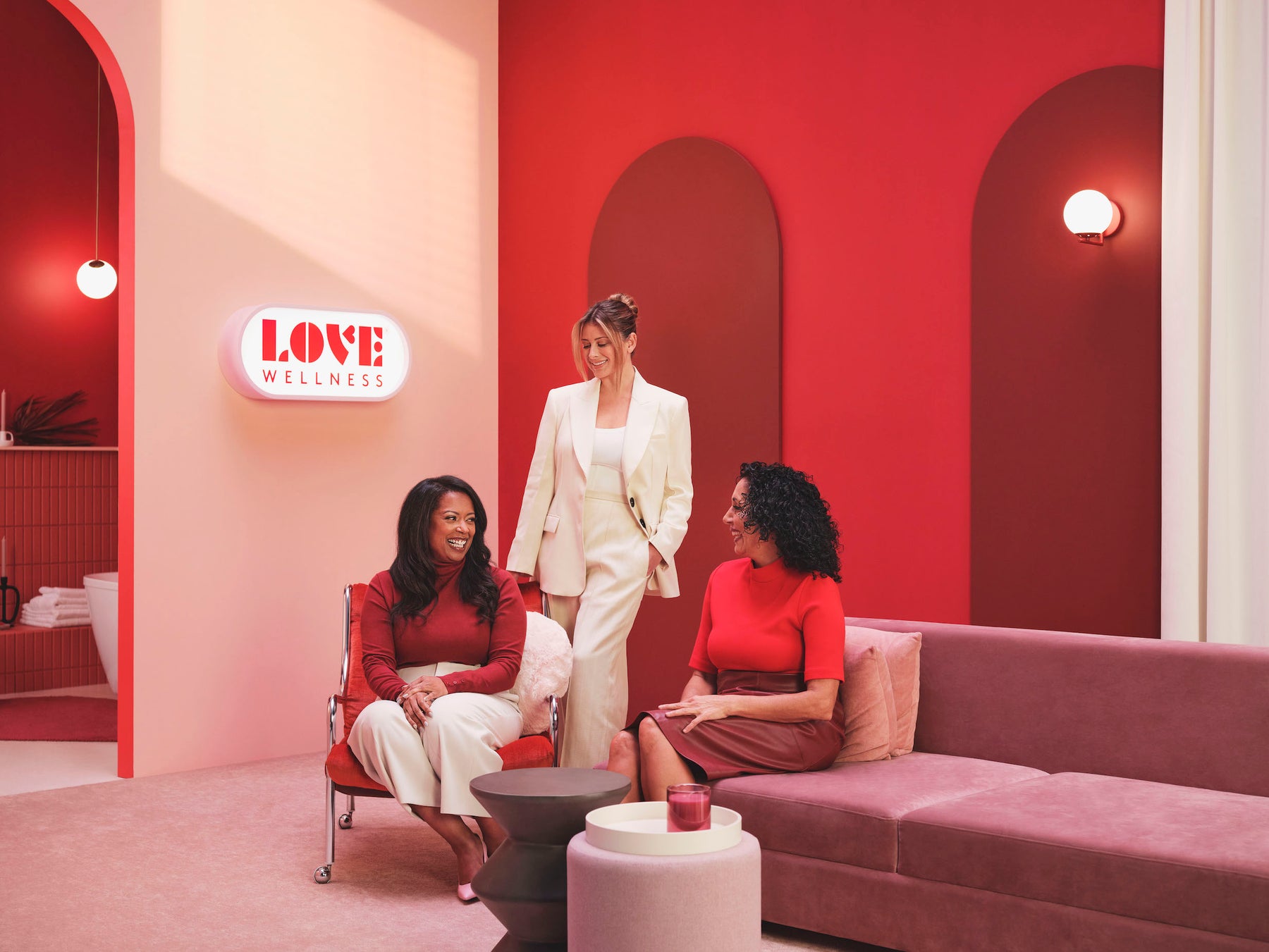 Meet The Experts In Our New Campaign Video!
Did you see our latest campaign video? We launched "Let's Talk Bodies" because we want to start talking about the things we usually sweep under the rug. Things like bloating, vagina issues, and poop problems. Because we know it's no secret that bodies experience issues. So why are we treating it like one?
You might have noticed some familiar faces in the campaign—our founder & CEO, Lo Bosworth (obvi) and two of our Love Wellness advisors, Dr. Jodie Horton and Dr. Gabrielle Francis. These experts help us research and develop clean products that fit your body's needs. 
Get the behind-the-scenes scoop and learn a little more about our advisors below...
Meet Dr. Jodie Horton
I am a board-certified OB/GYN. I have been practicing medicine for 17 years and I have been working with Love Wellness for two years. I was excited to be a part of the "Let's Talk Bodies" shoot because it is something that all women struggle with. We often are embarrassed or ashamed of our bodies' changes and don't talk about it. We need to take charge of learning about our bodies and advocate for our health and wellness. 
As a woman, an OB/GYN, and a Love Wellness advisor, I hope to share my experience and knowledge with the Love Wellness community to learn and talk about our bodies in a judgment-free space. I think every woman wants to be heard and understood, and I hope that's what Love Wellness is providing for women. Other women have had similar experiences, and you are not alone. That's why I love being an advisor. I love interacting with other women and sharing our stories. I have to say, since becoming an advisor, I have learned so much from everyone who has written a comment, shared their story, or written a blog post. It honestly has also helped me become a better doctor.  
Meet Dr. Gabrielle Francis
I am a Naturopathic Doctor, Chiropractor, Acupuncturist, and Massage Therapist. I have been working as an advisor with Lo Bosworth and her fabulous team at Love Wellness for a few years. I have been able to help to formulate and create amazing products. I absolutely LOVE the vision of Love Wellness, to create products that support women in every phase of life. They do so with superior supplements, invaluable content and guidance, and a supportive community. All of these elements work synergistically to enhance the journey of health for this vibrant community.   
We had a blast shooting the "Let's Talk Bodies" campaign video. The message conveyed in "Let's Talk Bodies" is a message of empathy, compassion, and knowledge. The campaign will inspire women to get to know their bodies better and to learn actionable steps to restore health, beauty, and well-being.  
I am grateful to be part of the Love Wellness family. Lo and her team are dedicated to improving the lives of women through their health. I admire the integrity and quality that Love Wellness brings to the natural products market. The team lives what they teach and share and that is…..well, everything!
Psst! If you missed our new video, you can check it out here.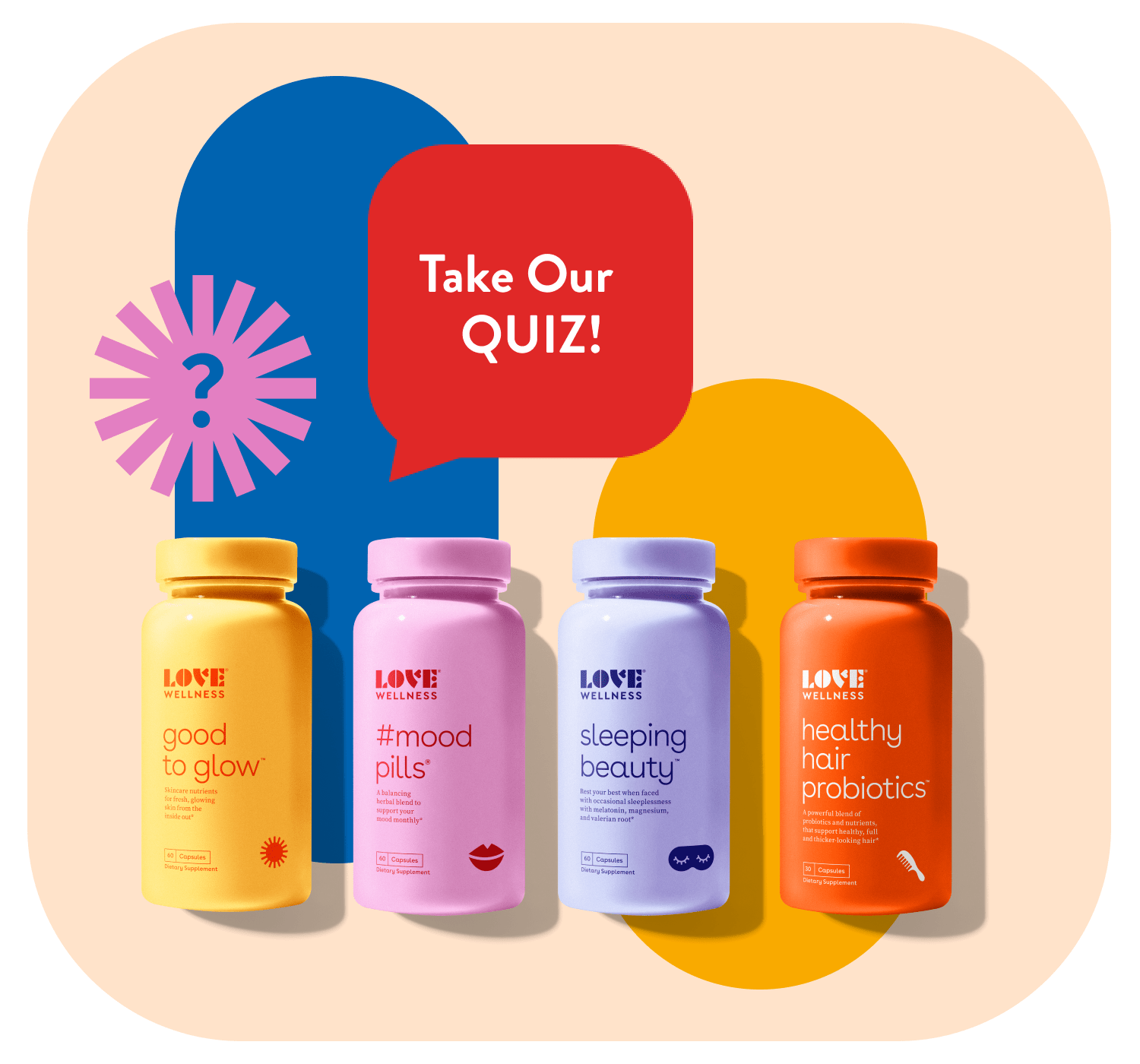 Build Your Customized Routine in 30 Seconds
Discover which of our clean, doctor-developed products will help you eat, sleep, feel, and live better.
TAKE THE QUIZ
Shop Our Founder's Favorites Wellness Products
Shop All