SERVES 4-6
PREP: 10 minutes
COOK TIME: 30 minutes

Did you know you can eat quesadillas on an anti-inflammatory diet? Okay, okay, I promise this isn't a joke. My sister's Chorizo and Goat Cheese Quesadilla recipe fits the bill perfectly: It tastes like a treat and follows all the dietary rules of the plan. I love serving these while watching football with my family.
Ingredients: 
1 tablespoon avocado oil 
2 cloves garlic, chopped
1/2 onion, chopped (about 4 ounces) 
Half a package of pork chorizo sausage (the kind that crumbles, about 5.6 ounces)
12 gluten-free tortillas
8 ounces of goat cheese
Large handful of chopped organic parsley, stems removed
Salt and pepper to taste 
Instructions: 
Preheat the oven to 400 degrees Fahrenheit. In a medium pan heat the avocado oil. Add the chopped garlic and cook for 1 minute over medium heat before adding the chopped onion. Cook for another minute, then add the chorizo to the pan.
Brown these ingredients together until some of the chorizo has a nice crunch to it. 
Lay 6 of the tortillas onto a baking sheet covered in parchment paper. Press your preferred amount of goat cheese onto each tortilla. 
Add a nice spoonful of chorizo, onion, and garlic to each tortilla, about 2 tablespoons per tortilla. 
Sprinkle with parsley leaves and add a second tortilla to the top of each mixture. 
Spray the top and bottom of the quesadilla with a small mist of avocado oil and cook in the oven for about 10 minutes, or until the cheese is melted and the tortilla begins to brown. 
Cut into pieces and serve.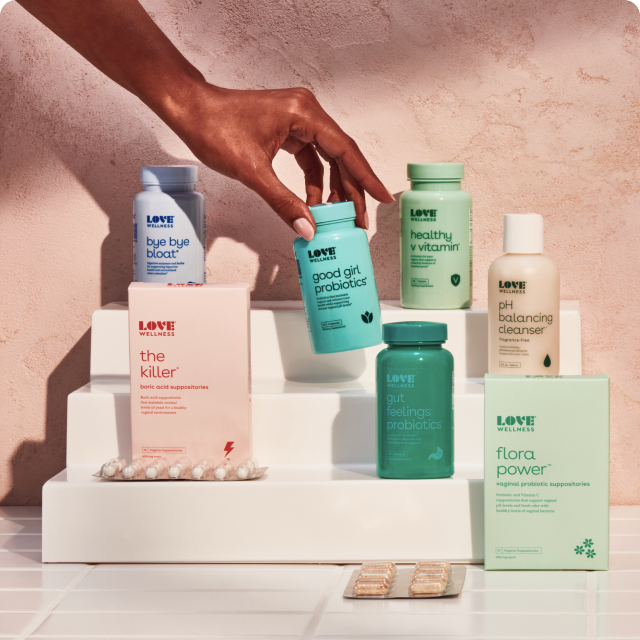 Build your customized routine in 30 seconds
Discover which of our clean, doctor-developed products will help you eat, sleep, feel, and live better.
TAKE THE QUIZ