Between night sweats and mood swings, it's safe to say that menopause is no fun. Understatement of the year? Maybe. But, the fact is that as women approach menopause (typically in their 50s) they adopt a completely new set of nutritional needs in order to support declining estrogen levels, bone density, metabolism, and more. Whole Love™ is a true, full-spectrum multivitamin that's specifically designed to relieve six common, normal symptoms of menopause and maintain bone density, in addition to giving women more of the essential vitamins and minerals they need. 
"Other brands' formulas are simply relabeled multivitamins that do not address the special concerns of women during this powerful time," says Love Wellness Expert and Naturopathic Doctor, Dr. Gabrielle Francis, "Whole Love™ provides dense nutrient support and the confidence that your nutritional needs are being met so you can conquer these changes with grace and freedom."
Here's the best part: Whole Love™ contains four innovative herbal ingredients that you can't find in any other 50+ multivitamin including Asian Ginseng Root, Milk Basic Protein, Chaste Berry, and Black Cohosh.
"Herbal boosters in combination with vitamins offer balanced hormonal support that helps reduce hot flashes and other symptoms of menopause," says Dr. Francis.  
Vitamin D-3: "As estrogen levels decline, it's vital to have enough Vitamin D to allow calcium to enter bones and keep them strong," says Dr. Francis. D-3 (as opposed to D-2) is much easier to absorb and, at 20mg, Whole Love™ exceeds your daily value.
Molybdenum: An important mineral that supports cellular health and helps maintain proper bone metabolism (aka strong bones!). Whole Love™ contains 100% of your daily value.
Asian Gingseng Root: "Herbal boosters work synergistically to balance hormones," says Dr. Francis. Ginseng is clinically shown to, reduce mental fatigue and support energy, metabolism, and adrenal health.
Milk Basic Protein (MBP): A superstar ingredient in Whole Love™, many studies have shown that MBP helps balance and maintain healthy bone density with just 40mg. Bonus: It's also clinically proven to support bone health before and after menopause.
Chaste Berry Tree: "Chaste Berry has progesterone balancing effects and helps bone density, reduces hot flashes, soothes anxiety, and supports better sleep," explains Dr. Francis. 
Black Cohosh: Another MVP ingredient, Black Cohosh helps relieve six common, normal menopausal symptoms—like hot flashes, night sweats, menopause-related nervousness, moodiness, sleeplessness, and vaginal dryness—and Whole Love™ is the only 50+ multivitamin that contains it!
By combining essential vitamins and special nutraceuticals, Whole Love™ is able to address common, normal symptoms of menopause more completely than any other multivitamin out there.
"The synergistic formulation of the herbs, vitamins, and minerals work together to improve energy, boost the metabolism, calm nerves, strengthen bones, protect the heart, protect the nerves and muscles, and reduce the most disconcerting symptoms such as hot flashes and night sweats," says Dr. Francis. 
And while Whole Love™ is a 50+ formula, Dr. Francis explains, "it is excellent for women in perimenopause in their 40s and postmenopause as well." Liquid error (snippets/product-form-new line 26): product form must be given a product
Or 4 interest-free payments with Klarna.
Available for orders above $35. Learn more
Go back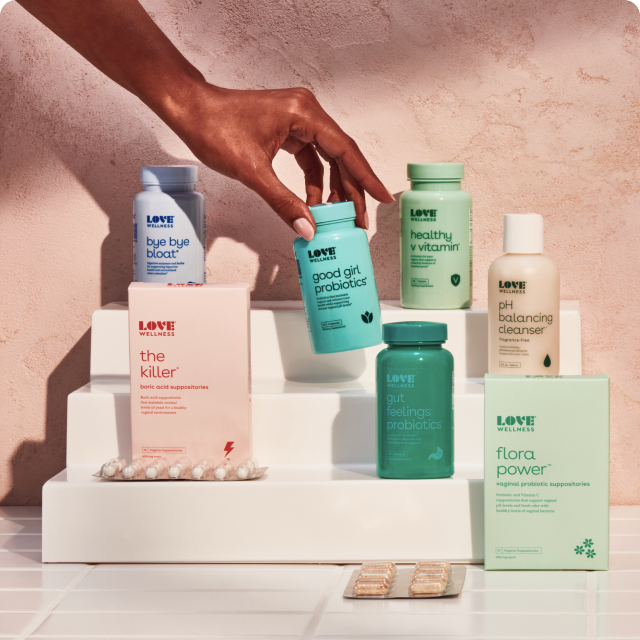 Build your customized routine in 30 seconds
Discover which of our clean, doctor-developed products will help you eat, sleep, feel, and live better.
TAKE THE QUIZ