To give you some background, I am a OB/GYN but work as a hospitalist. This means that I work 15-24 hour shifts 2-4 times a week in the hospital. It averages between 48-96 hours per week! I am an attending and clinical professor so I work with residents and teach medical students when they are doing their OB/GYN rotation. The hospital I work at does around 4000 deliveries per year. The most deliveries I have done in one day is 9! 
There is a whole team that is on call during the day which includes two attending doctors, 3 residents, 2 medical students and the nurses.  We also have all subspecialties (Maternal Fetal Medicine, Pediatric Adolescent Gynecology, Family Planning, Urogynecology, Gynecologic Oncology and MIGS) at the hospital because we are a teaching facility. The hospital is a major trauma center so we receive transfers from other smaller community hospitals who can't handle high risk pregnant patients or people with complicated gynecologic problems.  
Life at the hospital has been hectic and somewhat chaotic lately due to the Coronavirus outbreak. There are constant changes in hospital and government protocols and changes in schedules amongst the doctors and residents. We are required to wear masks at all times and are required to sit at least 3 feet away from each other in our main workroom. We are assigned one computer and are encouraged to work on only that one. Our computers and phones are also wiped down at each shift change. We minimize the number of people who will see a patient to minimize contact but also ensure proper care of the patient. We have also limited visitors on Labor and Delivery to one person. We have changed our schedules so that we are limited to one area in the hospital.  I mainly work in Labor and Delivery but have patients throughout the hospital including the Emergency Room, main operating room and see consults throughout the hospital. To minimize exposure to patients and other medical staff, my job is limited to only L&D during the day. 
So here is what a typical day looks like:
5:00 AM Wake up and watch the news for 30 minutes, shower, make coffee, walk the dog.
6:45 AM Leave for work (I live in VA but work in DC-about a 45-50 minute drive so I always listen to a book on Audible).
7:30 AM I get sign out from the doctor leaving about all the patient's that are on our OB/GYN service which includes patient that are in labor, patients that delivered, high risk patients that were admitted to the hospital that are preterm and GYN patients (patient with problems with the female reproductive system).
8:00 AM All of L&D physicians, nurses, residents and students do another sign-out or huddle.  We do this every 3 hours ( 8 times in 24 hours!) so that we know what's going on with all of the patients.  Sometimes you are called emergently to a room when a patient is not yours so it is better to know a little about the patient.  This sign-out can take 30 minutes to 1.5 hours (This is why coffee or tea are important).
8:30 AM Start with all scheduled procedures such as C-sections, external cephalic version, cerclages, tubal ligations.
8:30AM-5:00 AM Managing patient's labor progress, delivering babies either vaginally or by C-section, seeing patients in the OB Emergency Room, and consults in the Main Emergency Room, and possibly doing emergent surgeries. We typically will eat breakfast and lunch when there is a little downtime but it is not a protected time to eat.  So if there is a delivery, surgery or a consultation that needs to be done you eat when you can. Dinner is a collective group effort and is usually takeout/delivery that the attending buys for the team.
11:00 PM-2:00 AM I try to catch a quick nap in the call room or in the resident workroom in a lounge chair (not ideal) if there is downtime.
5:00AM We do our last huddle of the shift and then start morning rounding on all our patients.  This can take at most 1-2 hours to see all the patients and write a note on the patient.  
7:30 AM I give report to the oncoming doctor and then I am done for the day! Whew!
9:00AM Arrive at home and take a shower and start my day.  I don't take a nap but will go to sleep around 8:00PM.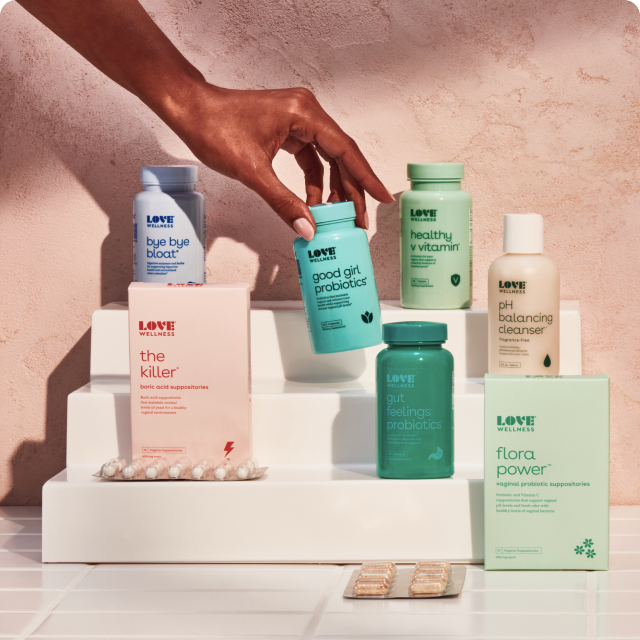 Build your customized routine in 30 seconds
Discover which of our clean, doctor-developed products will help you eat, sleep, feel, and live better.
TAKE THE QUIZ