Health Maintenance: Be Healthy, Stay Healthy
Health maintenance is an excellent opportunity to spend focused time on disease prevention and health promotion. Although there is no consensus on the frequency of well-woman check-ups, most patients and physicians agree that being seen annually is essential. A well-woman check-up provides an opportunity to address any concerns that a woman may have depending on a woman's age, health status, reproductive health needs, and risk factors. More importantly, it allows the physician to recommend preventative care.  
Pap Smears:
A pap smear for cervical cancer screening should start between the age of 21-29. A pap smear should be done every 3 years. For women aged 30-65 years old, Pap smear should be done every 3 years or every 5 years if the Pap smear and high-risk human papillomavirus (hrHPV) co-testing is done. 
Sexually Transmitted Infections (STIs):
Sexually active women should be screened for chlamydia and gonorrhea up until age 25. Age 25 years and older should be tested if they are at high risk for sexually transmitted infections. This includes gonorrhea, chlamydia, HIV, hepatitis B, and syphilis. Herpes is not generally included unless there is a concern or is specifically requested. 
Mammograms:
Some organizations have differences of opinions as to when breast cancer screening should begin. The American College of Obstetrics and Gynecology recommends yearly mammograms starting at age 40. Self-breast exams are also recommended. The best time to do an exam is 3-5 days after your period, or if you are menopausal, then the exam should be the same day every month. It is important to recognize any changes in your breast, such as cysts, nipple discharge, swollen lymph nodes, and skin changes. It is important to use breast self-exam along with mammograms because early detection can lead to improved outcomes.
Colonoscopy:
Screening for colorectal cancer should start at age 50 years old and continue until age 75 years. Several screening tests can be done, including a colonoscopy, flexible sigmoidoscopy, virtual colonoscopy, or stool tests. There are pros and cons of these different screening methods. Your options should be discussed with your doctor to find out which screening method is best for you. 
Osteoporosis: 
Osteoporosis is a condition that causes the bone to be weak and thin, leading to an increased risk of fractures. One in two postmenopausal women suffer from osteoporosis. The screening test called central dual-energy X-ray absorptiometry or DXA should start at age 65 or earlier if there are risk factors that increase your risk for fractures. You can help prevent bone loss by leading a bone-healthy lifestyle that includes 1000-1200mg of calcium,600IU of vitamin D, and weight-bearing exercises.
Blood Pressure:
Your blood pressure should be checked every year at your well-woman visit. A normal blood pressure is 120/80 or less. If it is higher than 120/80, then it should be checked more often. Your doctor may recommend lifestyle changes and medication to lower your blood pressure.  
Cholesterol:
The recommended age for cholesterol screening is between 20 to 45 years old for women at increased risk of coronary heart disease. It is reasonable to check the cholesterol levels every 5 years.
Diabetes:
An estimated 13 percent of women have type 2 diabetes. It is recommended that women who have risk factors such as high blood pressure, obesity, diabetes of pregnancy should be screened with a simple blood test.
Mental Health Check:
Depression screening should be done for all women. Approximately 10 percent of women are diagnosed with depression and anxiety. Screening should be started with resources in place to ensure accurate diagnosis, effective treatment, and appropriate follow-up. 
The purpose of health maintenance is to shift the focus of health care from treating sickness to maintaining wellness and good health. When combined with a healthy lifestyle, you are living your best life.
With love, 
Dr. Jodie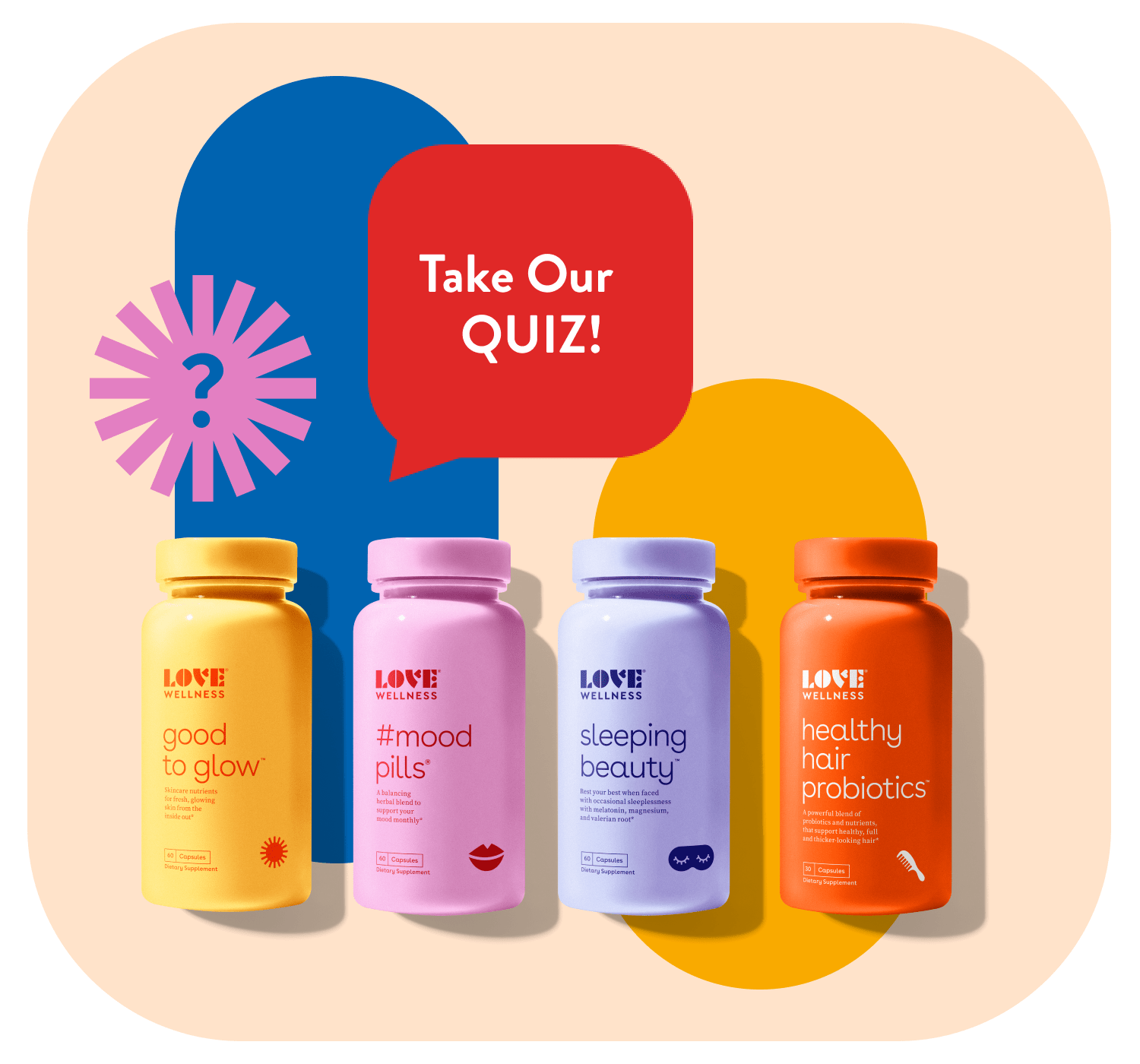 Build Your Customized Routine in 30 Seconds
Discover which of our clean, doctor-developed products will help you eat, sleep, feel, and live better.
TAKE THE QUIZ
Shop Our Founder's Favorites Wellness Products
Shop All